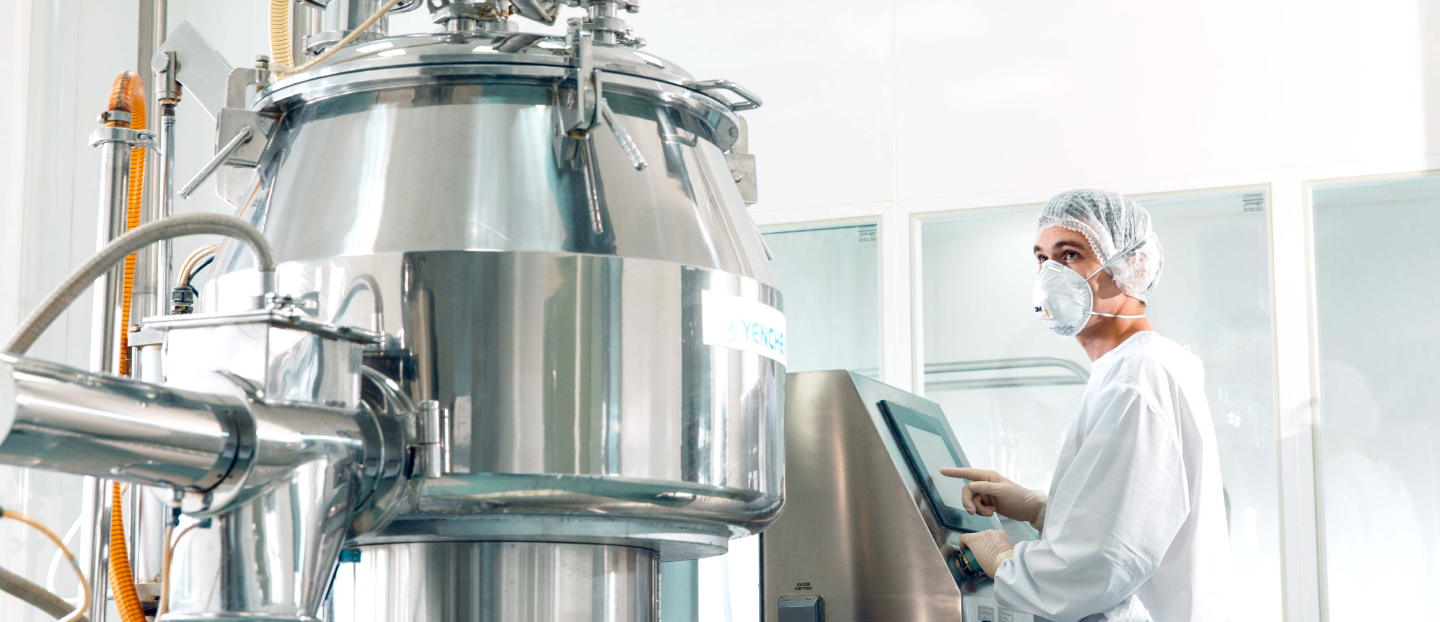 Manufacturing
5 production facilities across Russia
PRODUCTION FACILITIES
Binnopharm Group has Russia's largest pharmaceutical capacities. The total area of its production facilities is over 700,000 sq m. The Group produces medicines in more than 20 dosage forms.
ACTIVE PHARMACEUTICAL SUBSTANCES
READY-TO-USE DOSAGE FORMS
POLYMER-BASED MEDICAL PRODUCTS
VETERINARY MEDICINES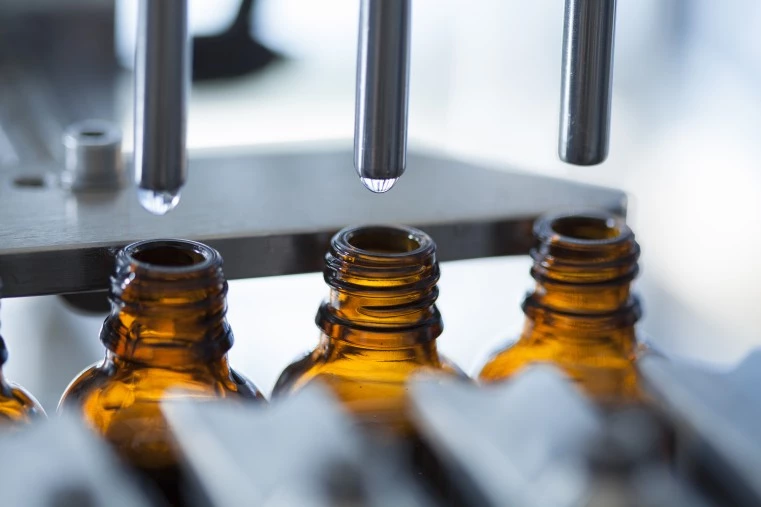 OUR PLANTS
640,000 sq m
OF PRODUCTION FACILITIES
The Sintez plant in Kurgan produces medicines in 18 dosage forms (tablets, gels, ointments, sprays, etc.), polymer-based medical products, and veterinary medicines.
The site also makes active pharmaceutical ingredients and has around 35% of its products, including natural and semi-synthetic antibiotics, go through the full cycle of manufacturing, from active pharmaceutical ingredients to ready-to-use dosage forms. The plant is the largest antibiotics manufacturer in Russia.

It features seven core manufacturing shops and over 30 production lines, warehouses for raw and direct materials as well as end products, quality control laboratories for raw materials and end products, research labs, and support functions.

One of the key employers in Kurgan.

The plant was founded in 1958.

28,700 sq m
OF PRODUCTION FACILITIES
The Binnopharm plant in Zelenograd is one of the nation's largest biopharmaceutical sites. The plant runs full-cycle manufacturing of state-of-the-art GMP-compliant biotechnological medicines that rely on genetic engineering.
Site infrastructure is fully compliant with European standards of pharmaceutical production.

Binnopharm makes innovative combination medications, biosimilars of fully authentic and biotechnological medicines of various therapeutic groups, such as pulmonology, neurology, cardiology, gastroenterology, and endocrinology. In 2020, the Binnopharm plant became the first facility in the world to produce Gam-COVID-Vac (Sputnik V), a COVID-19 vaccine.

The plant was founded in 2006.

8,300 sq m
OF PRODUCTION FACILITIES
The Binnopharm plant in Krasnogorsk is a state-of-the-art facility in Central Russia for manufacturing large-volume infusion solutions.
The plant was built in full compliance with GMP standards and fit with novel technological equipment produced by prominent European companies.

It has an annual design capacity of 30 million plastic bottles of infusion solutions.

The site was commissioned in July 2010.

25,000 sq m
OF PRODUCTION FACILITIES
The Alium plant in the town of Obolensk, Moscow Region, manufactures prescription and over-the-counter medicines of various therapeutic groups: pulmonology, neurology, cardiology, gastroenterology, infections and cold-related illnesses, phlebology, urology, antibiotics, antiseptics and painkillers.
In 2019, a new 25,000 sq m production facility was commissioned, which focuses on solid dosage forms (tablets, capsules and sachets). The plant was designed in full compliance with GMP standards and fit with hi-tech equipment.

Alium was founded in 1994.

2,000 sq m
OF PRODUCTION FACILITIES
The Biocom plant in Stavropol manufactures small and medium batches of solid dosage forms.
The state-of-the-art facility with shops for producing and packaging tablets and capsules is fully compliant with all GMP standards and has passed the first stage of certification in line with EAEU regulations. In 2021, the plant underwent a major overhaul and now boasts equipment produced by leading European manufacturers.

Biocom was founded in 1991.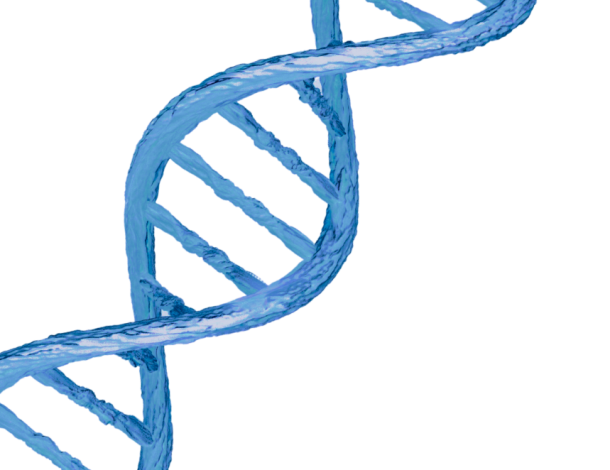 R&D
Binnopharm Group constantly develops new pharmaceuticals and expands its portfolio.

Binnopharm Group began the construction of a single R&D centre in the Krasnogorsk District, Moscow Region, with a total floor area of 12,000 sq m.

Two research divisions:
Centre for Pharmaceutical Development of Chemically Synthesised Medicines (to be launched in Q1 2022)

Centre for the Development of Biotechnological Medicines
The new R&D centre's headcount will stand at about
450 experts.

By 2025, Binnopharm Group is set to market over 100 medical products for such disease areas as dermatology, neurology, gynaecology, paediatrics, etc.

QUALITY CONTROL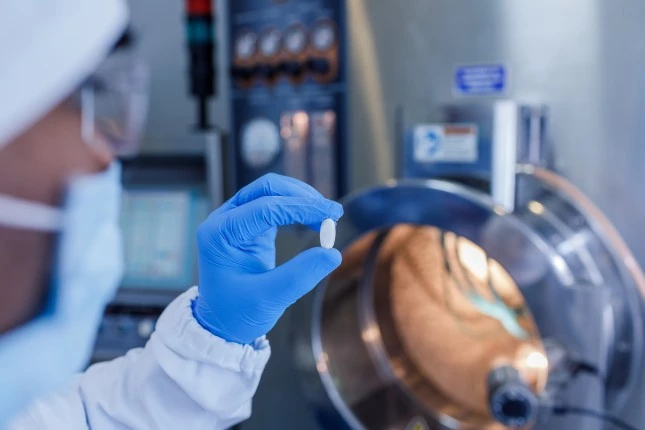 Binnopharm Group makes high-quality, effective and safe medical products using state-of-the-art equipment and adhering to global standards of quality.
Taken together, laboratories at quality control (QC) departments have 400 employees who are responsible for the quality of our medicines. QC experts have the necessary educational background, qualifications, technical skills and experience to perform incoming inspections of raw materials, in-process controls and finished-product testing.
QC departments' laboratories have cutting-edge equipment and include a unique pharmacology lab and an animal research facility.
Binnopharm Group's production facilities have Good Manufacturing Practice (GMP) certificates from the Russian Ministry of Industry and Trade.
Quality assurance principles:
Process improvements
Continuous improvement of manufacturing processes and
implementation of the latest EAEU GMP requirements.
Adherence to GMP
Adherence to the industry-specific GMP requirements imposed on the processes
of product development manufacturing, and quality control
Employee engagement
Every employee is involved in ensuring
the high quality of products
Quality and safety
Manufacturing of medical products that are fully compliant
with the applicable quality and safety requirements
BECOMING NO.1 GMP BRAND
IN RUSSIA